AMA Research is proud to be partnered with several leading companies, events and associations within the construction and building products industries.
If you are a customer to or member of any of these organisations, get in contact with the organisation directly or email sales@amaresearch.co.uk to see how our partnership can benefit you.

Barbour ABI With more than 80 years of experience and a team of 60 researchers, Barbour ABI, based in Cheshire is in the perfect position to track and verify every construction project in the UK to give you access to the planning applications, project locations, project stage information and contact details you require.

Barbour Product Search provides building product manufacturers with access to key industry professionals in the construction market through a multi-channel solution incorporating a product showcase, communication, specifier engagement and insight.
Construct UK provides the UK construction marketing community with fast access to an independent and extensive resource of construction-specific sales, media and marketing information.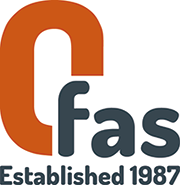 The Office Furniture Advisory Service (OFAS) is a membership organisation offering detailed and impartial information on all aspects of office and contract furniture and related subjects, and is funded by the members it serves.
The Garden Industry Manufacturer's Association (GIMA) is a dynamic and proactive membership organisation representing the majority share of suppliers and manufacturers operating within the UK gardening industry.
Do you have any questions?