BESS Market Analysis Review: On the Rise in UK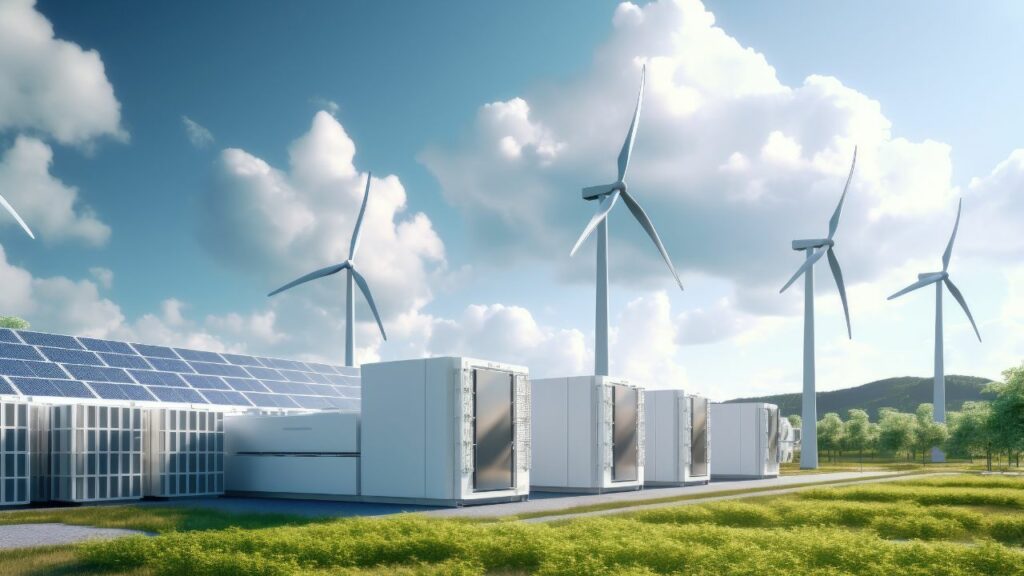 From our latest edition of the Utility Scale Energy Storage Market Report, we provide an informed review of BESS market analysis.
The UK government is committed to reducing greenhouse gas (GHG) emissions with legally binding targets from the Paris Agreement and its own Net Zero by 2050. 
Despite a general lack of knowledge around renewable energy and unfit planning policies, a huge number of projects have entered the development pipeline. However, this has led to a queue for grid connection, with many developers given waiting times of up to 10 years or more.
This means some 'shovel ready' projects cannot go ahead as DNOs (district network operators) must give priority to projects higher up the waiting list that may be less developed. 
Changing Policies
From late 2023, National Grid's grid connection policy is changing, which should allow faster development. It is the view of many experts, that solar, wind and energy storage should be heavily prioritised as they are relatively low cost to develop and operate, are quick to build, will increase UK energy security and reduce reliance on fossil fuels.
To reduce GHG emissions, the UK must electrify everything to increase energy efficiency and make use of state-of-the-art technology. National Grid and other DNOs face a challenge of building five times more capacity over the next seven years than in the last thirty, to facilitate a more flexible grid and connect green energy projects. 
Sustainability Challenges
With grid flexibility comes the challenge of stability. Solar and wind power is intermittent, meaning energy storage is crucial, to provide electricity when the sun is down and when there is no wind. In global terms, pumped hydro is the main type of grid storage used, but battery energy storage systems (BESS) are rapidly increasing in number as more developers and investors seek to address Net Zero and its financial incentives. 
There are well over a thousand BESS projects at various stages of planning, with around 115 now in operation. BESS overtook pumped hydro in storage capacity by May 2023. However, it will be several years before BESS overtakes pumped hydro in terms of storage output.
This is a key point of this report, that although energy storage is often now talked about in terms of BESS, a range of storage technologies should be prioritised. In general, short duration storage is needed to balance grid frequency and voltage, while long duration storage is crucial for grid resilience during periods of low intermittent generation. 
Market Predictions
Within the Utility Scale Energy Storage Market Report, we estimate that by 2027, UK energy storage capacity could reach at least 20GW and could vastly exceed this if planning policies and energy financial markets are optimised to encourage investment. An overview of the competitive landscape is provided, with future market leaders, which includes major energy companies, ESG funds, start-up businesses and independent power producers.
The development of energy storage will facilitate a greener and flexible grid, create more jobs, and result in cleaner air and greater energy security. The UK energy storage market is amongst the most developed in the world and could create a template for other nations to follow.
Thoughts from the Editor
Alex Blagden, Senior Research Manager at AMA Research and Editor of the report, commented,
"To reduce emissions, the UK must electrify everything to increase energy efficiency and make use of state-of-the-art technology.

With grid flexibility comes the challenge of stability. Solar and wind power is intermittent, meaning energy storage is crucial.

Pumped hydro is the global leading grid storage, but battery energy storage systems (BESS) are rapidly increasing in number as more developers and investors seek to address Net Zero and its financial incentives.

There are well over a thousand BESS projects in various stages of planning in the UK, with around 115 now in operation.

However, it will be several years before BESS overtakes pumped hydro in terms of storage output.

In general, short duration storage is needed to balance grid frequency and voltage, while long duration storage is crucial for grid resilience during periods of low intermittent generation.

It is also worth noting that BESS storage duration is improving, with companies developing 8-hour projects at the time of writing, while longer storage durations should be possible in the next decade."
Trusted by industry leaders