Supercharge your Planning Season
Save £250
when you buy any two reports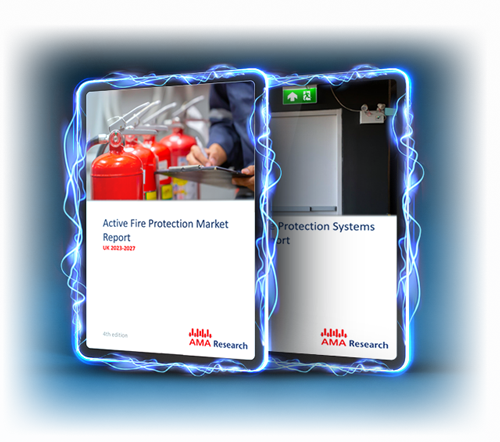 Equip your team this planning season with our industry-leading market research reports
Are you ready to take your 2024 business planning to the next level? AMA Research understands the unique challenges that businesses face in the UK built environment. So we're here to provide you with powerful, industry-leading insights and forecasting data to help you navigate.
To ensure your team has the most up-to-date and accurate insights into your sector, we are offering £250 off when you buy any two reports. Our reports provide you with the latest growth trends, market analysis, and competitive intelligence, to empower your 2024 strategic planning.
What's more, this exclusive online offer is available across our entire range, so if your business operates in multiple sectors you will save on all of your market research insights.
Exclusive online-only discount
Discount automatically applied at checkout (no code required)
Unlimited discounts, save £250 on EVERY two reports
Discount applies across our range of over 150 reports
Explore some of our perfectly paired reports below
Paired Reports to Supercharge your Planning Season
Kitchen Taps & Bathroom Brassware and Taps Duo
To fully understand these mature taps markets, it pays dividends to develop a wide understanding of the factors driving activity within both the bathroom and kitchen industries. Explore the market sizing and analyse the trends that will define the taps market for 2024 and beyond.
Active & Passive Fire Protection Complementary Pair
Access key market drivers and industry insights with these reports featuring Active and Passive Fire Protection Systems for residential and non-residential buildings. Ensure your 2024 plans are accounting for all upcoming changes in government fire safety regulations and confirm how they will affect your market.
Shower Market & Residential Kitchen and Bathroom Worktops Duo
Gain an in-depth knowledge of a market driven by design, material trends and functionality demands. Discover which product developments within the Worktops and Showers markets are driving the greatest growth in upcoming years.
Home Automation & Residential
Central Heating Complementary Pair
Innovations within Central Heating systems are leading to an increasing level of crossover with the UK Home Automation market. If you want to thrive in either of these markets, it pays to have a comprehensive understanding of both.
Trusted by industry leaders
Do you have any questions?
Simply call us on 01242 235724, email us at sales@amaresearch.co.uk or use the link below: