We provide key, relevant and current information across a range of market sectors to support and inform your strategic business development and marketing decisions.
Published Research Reports – we offer a range of over 150 off-the-shelf reports covering individual sectors within the construction/building and home improvement sectors, the majority of which are updated every 2-3 years.
Bespoke Research & Consultancy – we offer a wide range of market research and consultancy services, such as research for product launches, competition reviews, organisational due diligence and acquisition studies, assessments of buying and specification processes, product feasibility studies and attitudinal research.
To view further details on consultancy, please visit the consultancy page.
AMA Research is widely recognised as the leading specialist provider of market research to the UK building and construction industries. Since 2017, AMA Research is part of Barbour ABI, a leading provider of construction intelligence services.
With over 150 market reports available, AMA's research and analysis goes beyond the more commonly available range of statistical and company information to provide expert, informed commentary and in-depth market analysis, making the reports a valuable and relevant resource for understanding the UK's construction and associated markets.
Recognised by leading companies
AMA Research's high quality reports are recognised by many leading UK companies as an essential tool in developing their own marketing and strategic policies. Key decision makers across the UK building and construction industries frequently use AMA Research as their primary source of market data.
A very professional and insightful team.
Produce useful and updated reports for the construction industry."
The report we purchased is very useful to us indeed. The information contained therein is succinct, pertinent and well presented. I shall certainly be recommending to contacts that they purchase it."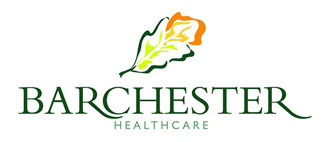 Julian Burgess
Barchester Healthcare
Trusted by industry leaders
We have over 30 years experience of researching construction, building and home improvement markets. To find out more specific details about AMA Research's experience and resource, please visit our page, "Why AMA?".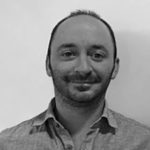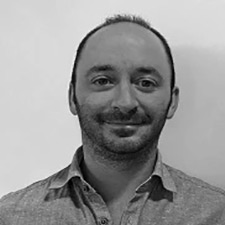 Tom is Chief Economist at Barbour ABI and AMA Research, providing analysis and economic insight for the construction and related sectors, assessing the trends and developments that impact the industry. Tom has over a decade of experience in a variety of strategic and economic roles within the water and utilities sector and joined the team in early 2019. Offering bespoke research and tailored analysis to our clients, Tom also speaks at industry events and works closely with journalists and other industry bodies to provide commentary on the built environment.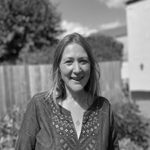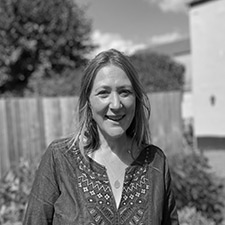 Laura has worked with research, insight and marketing since 2000, in previous roles including UK Marketing Manager for BP's LPG business and Head of Insight for National Trust. She has particular expertise in questionnaire design, customer satisfaction, KPI tracking, segmentation and customer profiling.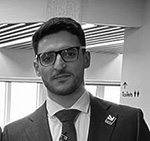 Abdul is a research professional with +9 years' experience in research analysis. He has particular experience in both financial data analysis and investigative research and works in AMA Research with a focus on Plumbing, Heating and Electrical reports and services within the business.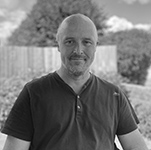 Alex is a senior researcher with over 20 years' experience of market research. He writes and edits reports and has also managed a large number of substantial bespoke research projects, for some of the biggest companies in the building and construction industry, including pan-European businesses with a base in the UK and large overseas manufacturers and distributors. Alex is particularly experienced in areas relating to the building envelope (cladding, roofing, drylining etc.); offsite construction; and also energy efficiency (insulation, renewables), waste management and recycling, having worked on the Waste Resources Action Programme, for which AMA was a framework partner for around 7 years.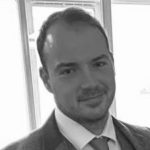 Michael was a researcher the Stephenson Institute for Renewable Energy, University of Liverpool for 8 years as a PhD student and postdoc, developing thermal energy storage materials for use in applications such as zero carbon buildings. He works at AMA with a focus on renewable energy and innovative materials, with expertise in data analysis and visualisation.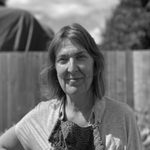 Amanda has worked at AMA Research since 2013, prior to that she worked with AMA Research as a freelancer on commissioned research projects. Amanda has worked for the following well known company's in Qual/Quant/F2F and recruitment. Perspective ltd, Reuters, Gillian Kennedy Associates, Medefield Europe, Henley Media, Ronin Corporation, Ideas Research and now brings her expertise to us on a daily basis.
Richard has over 30 years' experience of strategic market research consultancy in the UK and overseas, including being joint-owner and Director of an international market research agency for 20 years. He has designed, managed and presented many hundreds of projects over this time covering most business sectors but with a particular emphasis on building, construction and related markets. At AMA he is responsible for management and delivery of ad hoc projects and is the clients' main point of contact. Richard is a Certified Member of the Market Research Society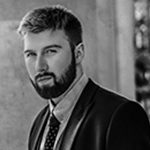 Consultancy Research Manager
Alex comes to AMA Research with experience in the presentation, writing and design of large-scale, data-rich projects. Including the implementation of a number of qualitative research strategies, including the surveying, handling and processing of large amounts of data in programs such as excel and SPSS and then using analytical methodologies to deliver data reports and forms of interpretive analysis.
Sales and Marketing Team: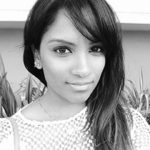 Roshni has over 15 years' marketing experience, predominately in the fenestration industry. She joined the business in 2018 with a focus on rebranding, digital and content marketing. Key areas of expertise include brand management, copywriting, marketing communications, email and digital marketing.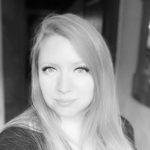 Lesley-May came to marketing by learning the trade through the sale and marketing of educational toys some 8 years ago, finding her way organically into the construction industry. Lesley-May greatly enjoys the social media side of marketing and especially enjoys attending and participating on trade shows and exhibitions. Never one to shy away from learning new information, she will probably be the one you speak to on our live chat service.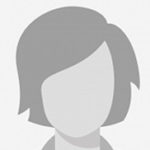 Strategic Sales Executive
Working in the construction Sector with Barbour ABI for a many number of years, Mary now brings her expertise to AMA Research. She is very enthusiastic about all of our online solutions and always happy to listen to how best we can help with your strategies.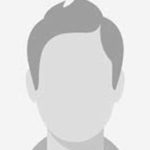 Kevin has an established 30 year career in sales and account management and recently joined after 10 years working for Royal Mail. He is very passionate about building great relationships and is very focused on helping our customers develop and grow their business.  Always on hand to guide our customers through our website and any of reports.