AMA Research – Meeting in the Park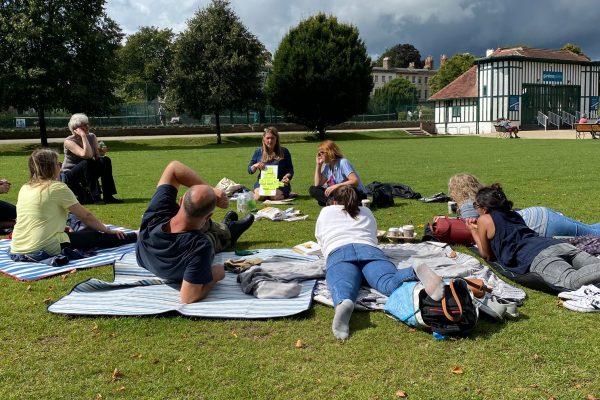 This past week some of the team at AMA Research got together for a meeting in a park that is situated close to our office. It was the first time since lockdown started in March that we had the opportunity to meet face to face – albeit socially distanced.
We had all been very lucky in the fact that we were all able to go straight into working from home and had great infrastructure to keep in contact with each other.
Some fun was had, and it was a great moral boost to see people not through a computer screen. We even braved the rain and continued our meeting under umbrellas.
We did get down to business though. The newest member of our team, Product Manager Laura provided us with some activities to discuss what we thought were the most important elements of our market reports. What are the sections that our customers get the most from and how we can improve upon these?
Do our customers need to exclusively know the market size that they are in? Are they looking at the products being sold, and they end users that are buying them? Or do they need to see who else is in the industry and how they sit amongst them?
All these questions are answered within our reports and based on the 30 years within the industry and regular communication with our customers we were confident with our answers. Although, we would never underestimate the power of people's feedback and are aware, being in the information and insight business that there is always something more to learn.
As we always look to improve the product we provide for you, we would love to hear your views on the elements of our reports you find most useful.
Trusted by industry leaders