Construction outlook for 2021 and beyond: Levelling up, Brexit, and the post-COVID world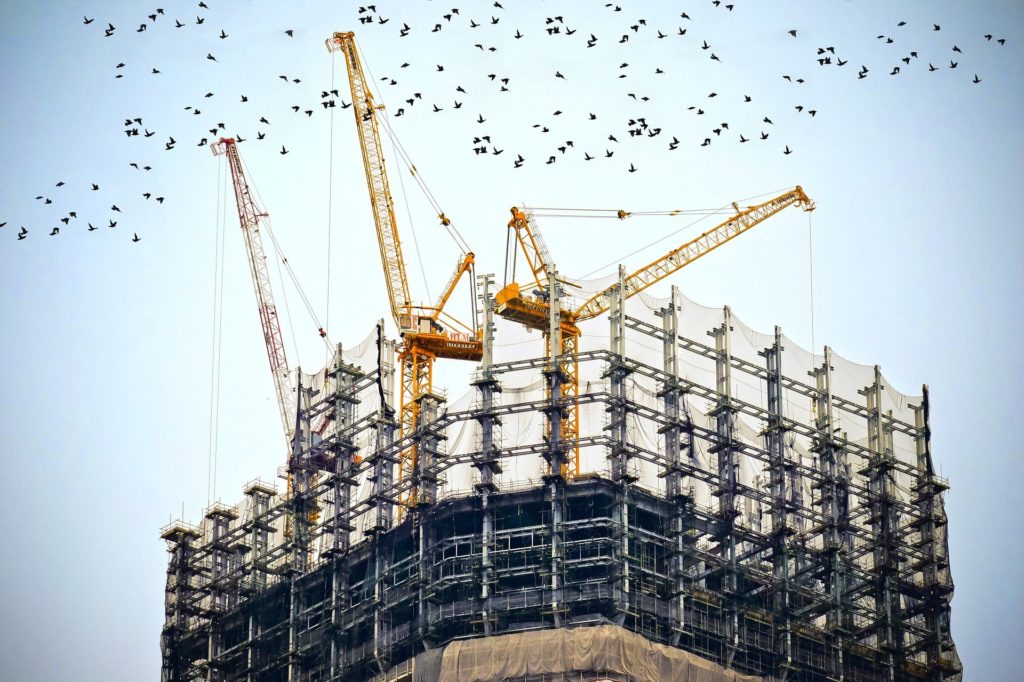 Our Chief Economist Tom Hall took to the stage at UKCW last week to discuss the outlook for construction in a post covid, Brexit world. Taking into account what the influences would be and how these would drive each sector within the construction industry.
Drivers: Economy, Covid-19 & Brexit:
The central expectation is that there will be a gradual GDP recovery. One upsides are the £190bn savings waiting to be spent and put back into the economy. It is expected that the unwinding of the furlough scheme is unlikely to cause a slowdown and while the risks of Covid-19 are less severe they do remain.
Brexit impacts have becoming more severe with shortages of goods and labour, delays and inflation and are here to stay. Tax rises for workers along with public sector austerity risks throttling economic recovery.
Drivers: Society & technology:
With a fall of >500k foreign workers due to Brexit, Covid & a change in immigration policies labour shortage will be the new status quo. And therefore, will we require all the new buildings that are either already in production or have the planning go ahead? Coming out of Covid there appears to be a willingness to adopt new tech, however government support and a stable economic landscape is still required to ensure its adoption. The majority of the UK population want to see higher investment in public services as well as climate change adaptations. Growth will remain stagnant without proper pay rises and capital investment.
Residential construction:
Planning for new builds has strengthened slowly over 2021, however there is a weakening in the pipeline for 2022. There are remaining uncertainties around the level of subsidies on offer and therefore the affordability of new build construction. RMI has been exceptionally strong recently, due to lockdown savings and lifestyle changes. This is set to continue over the short term, after which levels are uncertain.
Commercial construction:
High street and shopping centres show few signs of recovery with the change of use for retail units not coming through yet in aby great scale. The construction of offices has been surprisingly strong over 2020-2021. There has been a faster return to the office than was first expected. At present there is plenty of mixed-use activity, especially in major cities.
Industrial Construction:
With the certainty of a Brexit deal, as well as an improving Covid-19 picture, manufacturing and production was expected to recover over 2021, which has not happened. There are now new technologies starting to come though and we are seeing a small uptick recently in R&D but the recovery is still expected to be slow. Warehouses now make up around 2/3rds of the industrial sector which has been exceptionally strong from late 2020-2021 with online shopping demand & Brexit eradicating 'Just in Time' logistics.
Infrastructure & public services construction:
Major civil engineering projects in rail and road are likely to hold up construction overall in the short-medium term. Positively for energy decarbonisation, we are seeing a plethora of wind and solar projects in the planning system. However, the multitude of road and aviation projects in planning are at risk of breaching the climate change commitments. The outlook for healthcare, education and civic construction is relatively positive. Healthcare is showing a strong pipeline for new hospital departments and refurbishments, while the education pipeline has very recently strengthened with the governments school refurbishment programme. Civic is relatively strong for 2021 but is showing signs of weakening from 2022 onwards.
In summary, we are still in a highly uncertain time, recovery could be blown off course very easily even though we are in a much better place than we were just 6 months ago.
"The challenges of the future will require collaborating and making the best decisions for the long run" Tom Hall, Chief Economist
Trusted by industry leaders