Contract Floorcovering now 49% of the flooring market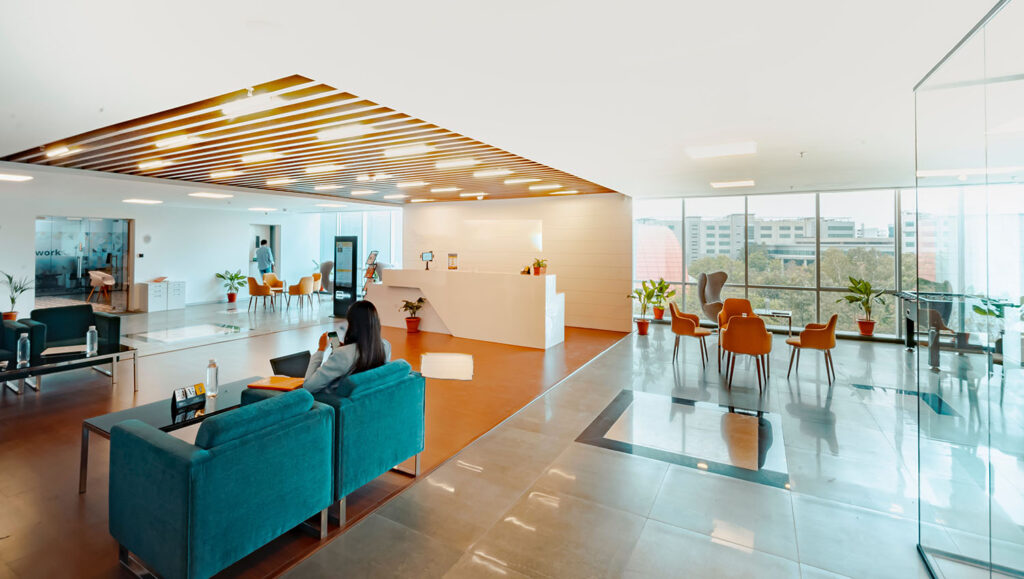 Prior to the Covid-19 pandemic the contract flooring market was seen to be growing at a steady pace. However, it saw a sharp decline of 14% in 2020 as the construction industry as a whole was stopped overnight, before certain industries were deemed essential, and work could continue. Poignantly, this decline in this market was not seen for all products, with vinyl sheeting being the exception. Vinyl outperformed all other products in the contract floor market in 2020 due to its usage in the emergency hospital facilities that were created.
Despite ongoing supply chain issues following Brexit, the contract floorcoverings markets saw a small bounce back in 2021-2022 with a year-on-year growth of 6% & 4% respectively. We are however not expecting a forecasted return of its pre-pandemic value until at least 2024, with a steady growth following this of 2-4% per annum until 2026.
There are many end-use sectors for the floorcoverings market, with retail consistently being one of the largest. However, with internet shopping continuing to become the go-to route for consumers, forecasting the use of floorcoverings in retail has become unpredictable. We are looking at possible losses from this sector being offset by increased refurbishments, for example in the healthcare sectors.
A decade ago, the contract floorcoverings market was worth 45% of the total floorcoverings market. It is now valued at 49% with the larger 51% being attributed to the domestic sector. Imports for this market continue to gain market share, this is driven by exchange rates and the performance of the pound (£). Around 70% of these imports are from the EU, most notably the Netherlands and Belgium.
Michael Graham, Research Manager at AMA Research and editor of the Contract Floorcoverings Market Report comments, "The UK contract floorcovering market is driven by non-residential construction trends, especially new build and refurbishment. Sectors such as healthcare and industry often require floorcoverings with specific properties, especially regarding durability.

Carpet is the dominant product on the market at around 49 % of value, but is gradually losing ground to vinyl and wood due to sustainability issues and design trends for smoother flooring. Carpet manufacturers are combatting this through an emphasis on reuse and recycling, and are increasing production of carpet tile systems which are easier to maintain and replace.

Future product development will be based on multifunctionality, with flooring that provides properties such as favourable acoustics and is antibacterial, whilst also maintaining comfort and keeping up with design trends."
To help maintain growth, suppliers and manufactures should look towards technological advancements as well as design trends. Post-pandemic antibacterial flooring is proving quite popular, especially in the healthcare sector. Installation with a mix of different floorcoverings is increasing in popularity. This is down to a dual purpose, to maintain correct health and safety legislation which helps to visually separate areas of a building as well as design trends that keep aesthetics in mind.
With continuing advancements in realistic effects for vinyl flooring, an increased market share could be seen, with it taking a share from stone or wood products. Sustainability is still a hot topic that consumers look for, wood has its own sustainability credentials, and carpet and vinyl manufacturers are continuing to improve recycling and reuse schemes.
Trusted by industry leaders