Water Heating Report Product Guide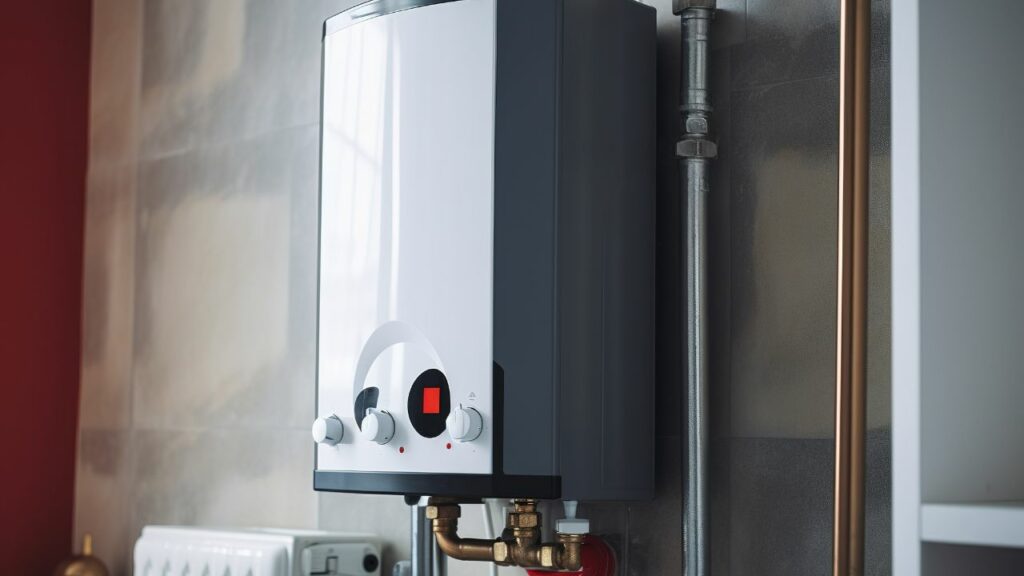 A Complete Water Heating Report Product Guide from AMA Research
Following the release of our latest Water Heating Market Report 2023-2027, we've compiled a report product guide to showcase the categories featured in the report. 
Product sectors covered in the report specifically include:
Hot water storage systems – which store water ready for use.
Instantaneous water heaters – that heat water as required.
Boiling water heaters & taps – that boil drinking water as required.
The report specifically excludes residential central heating products such as boilers, radiators and heating controls. Please also note that hot water products such as electric showers and combination boilers which provide instant hot water are not included in our definition. Other hot water products such counter-top catering urns and kettles that provide hot water for drinks are also not included.
Hot water storage systems
There are two main types of hot water storage systems found in UK; open vented and mains pressurised.
Open vented hot water storage systems
Indirect water heating and cylinder – Many UK homes still use this traditional type of hot water and heating system. The water that circulates around the central heating system is kept separate from the stored water in the cylinder. This is achieved by use of an indirect heating coil or heat exchanger. This type of indirect system is often supplemented with an electric immersion heater element as a back-up, which heats the water directly should the boiler break down.
Direct water heating and cylinder – This is the simplest form of water heating. The stored water in the cylinder is heated directly via an electric immersion element, or from a remote heating boiler which has been designed for water heating only, for example a copper coal-fired back boiler.
Combination water storage cylinders are also available – This type of cylinder has its own cold water header tank fitted on top of the hot water cylinder and is available in direct and indirect versions. This is an effective way of providing adequate supplies of hot water when storage space is limited.
Mains pressurised hot water storage systems.
Unvented storage system – This is where the water in the hot water cylinder is held at some pressure above atmospheric. It is normally supplied direct from the mains and the system is sealed to the atmosphere. Cold water from the mains is delivered to the base of the cylinder, heated, and then when an outlet is turned on, the mains water pressure pushes the hot water out.

Unvented hot water storage cylinders can be heated directly via an electric immersion heater or indirectly by most central heating system boilers (not solid fuel) or renewable heat source.

Indirect unvented cylinders are often supplied with an electric immersion heater as back up. Advantages are consistent high flow rates to all outlets and greater flexibility with regards to the siting of the cylinder. The systems can be smaller 5-15 litre units for under sink or similar application or can be much larger at up to 300 litres.

Direct gas-fired water heater – This is an independent hot water supply system fed by cold water mains via an unvented system, or it may be tank fed. Gas-fired water heaters apply heat directly to the stored water and are for applications where a large amount of hot water is in demand; they can produce hot water at the rate of 100 litres to 3000 litres per hour. Commercial applications such as restaurants, schools, hotels and leisure centres may use direct gas-fired water heaters, as may larger houses.
Thermal storage water cylinder – This is where the water that passes through the central heating system and boiler also passes through the cylinder. Hot water is generated instantaneously using a highly efficient plate heat exchanger located within the cylinder. Cold mains water enters the heat exchanger when a tap is turned on; the water goes round the exchanger gaining heat from the stored hot water in the cylinder and is then delivered to the tap / shower.
Commercial and industrial hot water storage systems.
Commercial and industrial hot water storage systems can be distinguished from domestic on the basis of storage capacity. Large residential or light commercial systems may have a hot water storage capacity of between 70 and 500 litres. More industrial / large commercial applications have storage vessels (or calorifiers) that have a capacity from 500 and up to 5,000 litres. Hot water storage tanks (without burner or heat exchanger) may be used where extra storage is required to satisfy heavy demand.
Large commercial / industrial hot water cylinders are available in many shape configurations – some are vertical like larger domestic models; others are seated horizontally. They are often built to custom size and shape specifications required for a given industry. The internal heating unit specifications vary and are determined entirely by the volume and temperature of hot water required for output.
There are many small commercial unvented variants which can be used in hair dressing salons or other light commercial applications and offer lower capacities of under 15 litres. These are usually supplied from mains water with a direct electric water heater.
Instantaneous water heaters
Instantaneous water heaters can also be referred to as tank-less, continuous flow, in-line, on-demand or instant-on water heaters. These are high-power water heaters that instantly heat water as it flows through the unit, and do not retain any water internally except for a small amount surrounding the heat exchanger coil.
Multi-point water heaters – These are wall mounted, room sealed gas-fired or electric water heaters that produce instant hot water and are able to serve multiple taps and showers. Gas-fired heaters are room sealed appliances that draw air for combustion directly from the outside and therefore need to have flueing access to an external wall.
Single-point water heaters – These are small under or over sink units or in-line heaters which produce instant hot water to a single outlet. Also known as 'point of use' water heaters, they are available as either gas-fired flueless models or electric.
Boiling water heaters and taps
Water heaters for hot drinks operate at (or close to) boiling point and a number of products are available that are designed for this purpose.
Boiling water heaters may be either wall mounted above a sink or mounted on a counter-top and are plumbed into the cold-water mains supply.
With boiling water taps, a dispensing tap is mounted by a sink with the hot water storage unit being located beneath the work surface or sink.
Boiling water heaters can also be referred to as hot water boilers, hot water dispensers, wall kettles etc. Boiling water taps can also be known as boiling water dispensers, boiling tap systems etc.
Market analysis of some of these products are covered in detail in other AMA Research reports such as: Shower Market Report 2023-2027, Wetroom Report 2023-2027, Bathroom Market Report 2022-2026.
Visit our HVAC & Electrical Hub to find our extensive range of market reports. 
Trusted by industry leaders